Welcome to
CutYourCosts.ie
Consult the experts for independent utility advice!!
CutYourCosts.ie is an independent broker specialising in the utility industry. We analyse individual client needs in order to obtain the best utility rates available and to provide ongoing support and advice.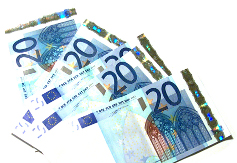 'Cut Your Costs before your costs cut you!'
Saving You Time &amp Money!
Utilities generally represent a substantial part of business expenditure. However, many businesses still pay more for their utilities than necessary but do not have the time or resources needed to research the market thoroughly in order to make reductions.
CutYourCosts.ie is a company specialising in sourcing the best utility deals for its clients.
There's never been a better time to shop around for the best deal on your utilities. In 2008, energy costs in Ireland rose by an amazing 30%, far outpacing other price increases in the Irish market. This is how we can help you:
Save at least 12% on ESB charges
Cut up to 70% from the cost of landline calls
Get cheapest broadband
Find the best deal on Mobiles
By using the FREE and impartial services of CutYourCosts.ie, you can get the best deals on utilities and enjoy savings on both home and business charges.
We are agents for all providers of the following services:  Landlines, Broadband, Mobiles, Electricity Supply and Gas Supply. We will perform a free audit on your current utility bills and then search the marketplace to find the best available rates. We then will revert to you with our comparison and proposals. You are never under any obligations and there is no cost whatsoever to you. We do not charge for our services - we are paid a commission by the service provider should you choose to accept our proposals.